Kerry London Introducer Scheme
Spread the word, share the rewards with our exciting Introducer Scheme.
We are truly grateful to those customers who not only choose us, but also take the time to recommend us. With our wine Introducer Scheme, we can properly thank those customers who recommend us to their friends, business contacts, acquaintances or employer.
As one of our valued customers, you can benefit if you recommend us to a friend and they take out an eligible policy with us. Depending on the policy they purchase, we could be sending you and the person you're recommending us to, as many as 6 bottles of wine each.
What's on offer?
Personal Lines customers – A total offering of 8 bottles. 4 bottles to you and 4 to the person you have referred
Commercial/Corporate Lines – A total offering of 12 bottles. 6 bottles to you and 6 to the person you have referred
How to get started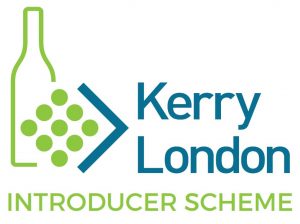 We want to keep things as easy as possible. When you make your referral recommendation, the person whom you're recommending should refer to the 'Introducer Scheme' and we'll take care of everything after that point.
If you have any queries, please contact your Account Manager directly in the first instance.
Terms and conditions
Your chosen incentive will be sent three months after the live date of the referred customers policy commencing. This must be an annual renewable policy of £1,000 + IPT or more, paid in full or by Direct Debit, that Kerry London have not quoted for within the last 2 years. An alternative incentive of chocolate is available for people preferring not to receive alcohol. A maximum of 3 incentives is available in any 12 month period. This offer is valid until 31/12/2020.