Monday 18th July
Updated Construction Regulations
At a glance
New regulations place greater responsibility on businesses in employer liability cases
Penalties now account for potential severity of outcome and factor in business turnover and profit margin
SMEs need to be establish strong health and safety management and education within the business
In 2014 45% of construction site deaths in Britain were the result of falls from a height, with 581 workers suffering major injuries. But it's not just height that creates danger on a construction site: ladders, scaffolding, rooftops, not to mention any number of dangerous obstructions and moving parts. A construction site has the potential to be a dangerous environment.
Many businesses don't appreciate or account for the risk on construction sites, and this can lead to serious breaches of industry regulation with equally serious penalties.
What's changed?
2015 saw a number of stricter safety regulations for construction. The Construction (Design and Management) regulations 2015 placed greater burden on the business to make sure health and safety regulations are met during construction.
With new construction regulations came new sentencing in February 2016. Before Feb 2016 the fine limit in the lower courts for an Employer Liability (EL) construction case was £20,000. Now judges factor a business' turnover and profit margin into the equation with a portion of the profit margin being potential recompense.
While judges used to focus on the injury that occurred in these cases, now they can look at the potential severity of outcome. If a site worker's injury was an inconvenience but they could have suffered a much worse injury or even death, it will be taken into consideration when it comes to sentencing.
How this affects your business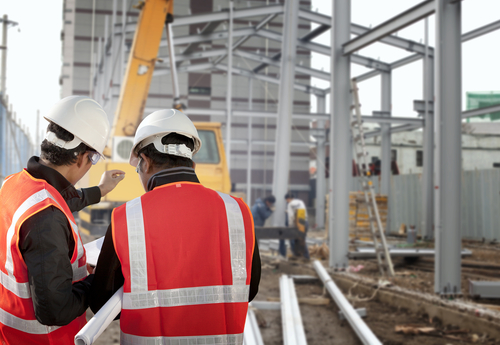 The stricter construction regulations combined with an increased responsibility on the business puts health and safety policy right in the cross-hairs. This is especially impactful for SMEs for a number of reasons:
SMEs aren't always aware of the latest changes in construction regulations.
Fewer resources are committed to regulatory housekeeping and important changes get missed. Unfortunately ignorance isn't the same as innocence and SMEs run a serious risk if they're not aware of the crime as well as the punishment.
Larger businesses tend to have more immediate access to regulatory shifts and also tend to have more capital set aside for penalties. This isn't always the case for SMEs.
SMEs are also more likely to be forced to cut health and safety corners in order to get things done, acquire more business, meet deadlines or simply to keep up with the competition.
With negligence claims, EL cover doesn't cover fines, only defence costs. So while you can rely on your EL provider to help you with your day in court it will be up to the business to settle the bill when it comes to penalties.
What can be done?
The key is to establish strong health and safety construction regulations within the business, along with suitable management and education. As a result there is greater awareness and appreciation of risk control. Businesses that employ contractors for construction or renovation may have less exposure to regulations, so make sure your employees are risk aware.
The good news is that capacity in the insurance market to cover the risk is high and there's no shortage of insurers willing to provide employer liability cover.
However it is still a competitive market so some insurers will impose limitations to drive down the risk and make premiums lower and more appealing to businesses. Be aware of conditions like height limitations that may limit your level of cover.
With a larger workforce than ever in the construction sector set to expand, combined with a nation-wide skill shortage, means a greater potential for injuries on site. Businesses need to be aware of regulatory changes and make sure employees and contractors aren't acting negligibly.
Find out more about Kerry London and the services we can provide for the Construction industry.
Categories: Litigation,